Where to place home security cameras in Amarillo?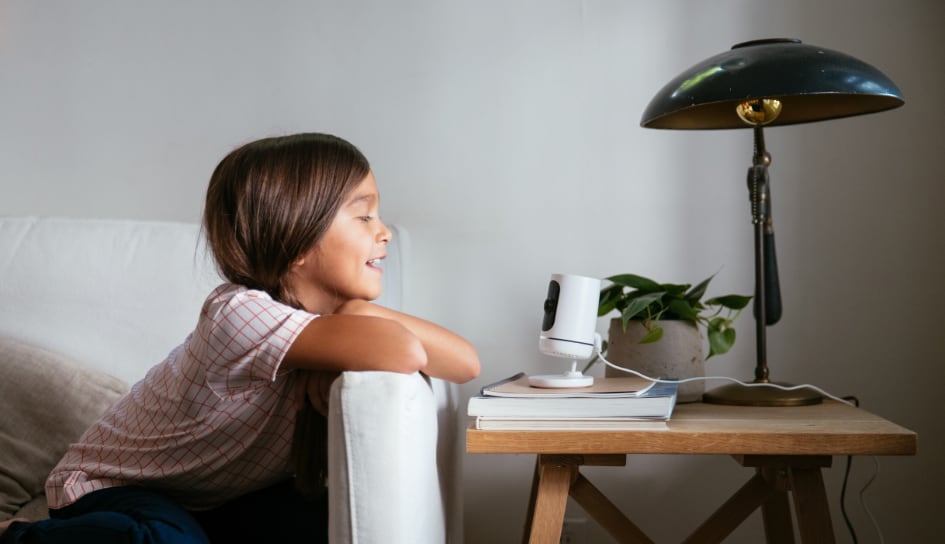 If you're wondering about the most important areas to place your Amarillo home security cameras, look at the most significant points that need an accurate view of any suspicious behavior. Start at the front door and then add cameras to the outdoor sites that don't have windows. Finally, be sure to incorporate video equipment for inside areas.
Check out these straightforward tips on where to place your home security cameras in Amarillo.

Install A Smart Doorbell Camera At The Front Door
When you consider the possible threats that could pose a problem for your home, a burglar or package pilferer will likely be a major worry. And studies show that 34% of home break-ins occur via your front door. Of course, being certain that your door is always locked is a good way to reduce the likelihood of a break-in, but it's also nice to keep a clear sightline of the front stoop.
Smart doorbells provide high-definition footage so you are able to check on your entrance around the clock. If a visitor advances to your main entryway, the cameras will start recording and send notifications to your phone. You may also chat with whoever's at your door using the bi-directional audio functionality that works with your smartphone security app. Or have your smart hall lights turn on automatically to look like you're home when you aren't there.
Keep An Eye On Dead Zones With Outside Cameras
Dead spots are important locations to place your home security cameras in Amarillo. Basically, you're putting in an extra window with an exterior camera. As you can install them almost anywhere, you can capture a sightline to areas not visible from windows, like your driveway or garage -- particularly if you have a detached garage.
Additional dead spaces around your house may include:
Corners of your home away from streets or sidewalks
Spaces around a chimney or deck overhang
Entrance to a cellar or a window well with access to your basement
Storage sheds or any other structure
As you install exterior cameras, be certain that you have an open view. This could involve cutting back any landscaping that could get in your way.
Where To Place Your Interior Cameras In Amarillo
Within your home, you have many possibilities for your indoor security cameras. These components blend well with your decor and can stay on a counter, bookcase, or shelf. If a suspicious action occurs at night or when you're not there, you'll be sent a phone notification with a video segment.
The preferred locations for indoor surveillance systems include central hallways and spaces with expensive electronics or artwork. Primary living areas like family rooms seem to have the most camera installs in Amarillo. First and second-floor walkways are also smart options -- especially to oversee exit paths in the event of an emergency. Home offices are becoming more popular, as working online from home has evolved.
Get Your Home Security Cameras With A Smart Home Package
Your residence deserves a comprehensive line of defense. Get in touch with us today to start planning your residential security package, and you'll be able to protect every area of your house in a short amount of time! Place a call to (806) 615-4222 or fill out the form below for a complimentary evaluation.
Cities Served Around Amarillo By Smart Security Specialists Your Local Vivint Authorized Dealer