Can A Smart Home Be Hacked In Amarillo?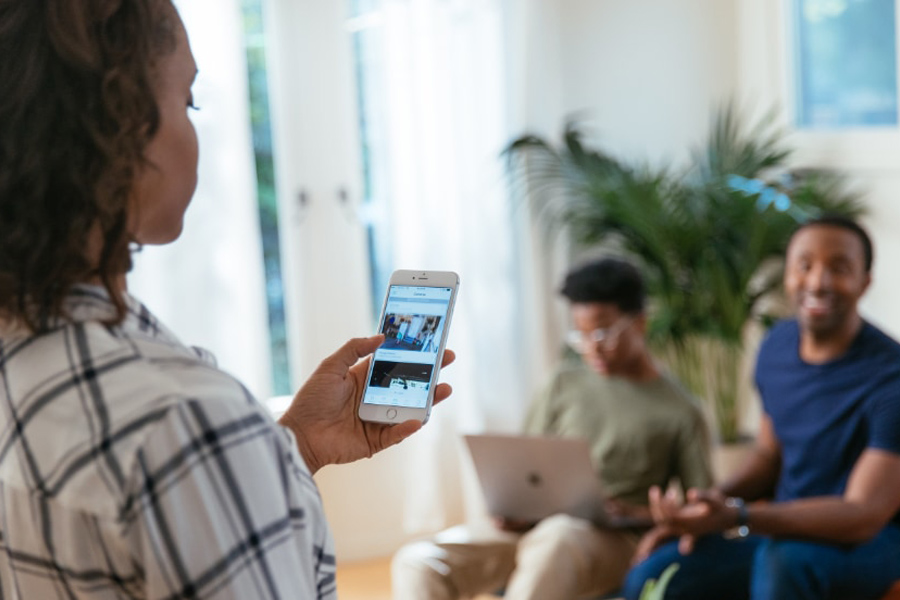 Can your smart home get hacked in Amarillo? The simple response is "almost never". A smart home system from a respected supplier like Vivint protects with advanced encryption and cyber-security measures to keep your system safe. Only an advanced hacker with plenty of time, patience, and luck will be successful. Hackers usually look for low-hanging fruit that's easy and a home security system isn't typically on their radar.
How Vivint keeps you safe from smart home hackers in Amarillo
Vivint makes the installation of residential security and home automation devices easy due to the benefits of wireless components. With that in mind, the avoidance of wiring might equate to an increased anxiety about your security from cyber criminals. Luckily, Vivint systems utilize effective safeguards that will block hackers. The following are some examples of how Vivint deters criminal activity:
● 1024-bit encryption: Theoretically, 1024-bit encryption can be hacked, but it would need a massive amount of effort and time to bypass. The preponderance of thieves wouldn't allocate the time, energy, and money to navigate past this type of defense.
● Hidden IP addresses:It's certainly challenging to hack what you aren't able to locate. Vivint takes pride in keeping your smart home hidden by masking the IP to outsiders.
● Frequent updates: Your home security equipment needs to be one step ahead of the hackers by issuing consistent updates to the software and firmware.
Tips to help protect your Amarillo smart home from becoming hacked
Although Vivint provides you with innovative devices that have their own security methods, your day-to-day habits can go a long way in keeping your smart home secure.
Strong passwords are essential:
Be certain to create a strong password for your smartphone security app and Wi-Fi connections. An unpredictable sequence of characters are a smarter choice than using a personal prompt. As a general rule, the longer it is, the harder it is to crack. Also, make sure you change your passwords periodically.
Passwords are meant to be private:
You need to keep your home security password out of the wrong hands. In the event you have to supply a guest a PIN for your smart locking system, assign a one-time or temporary PIN. They will be allowed to go into the house as needed, and then won't have access when the code's lifespan runs out.
Inspect your settings frequently:
You might be the first to discover something is amiss with your home's security. If you sense something unusual, check your smart home setup on your home's smart hub or the convenient cell phone app. If something is out of whack, switch out your passwords immediately.
Get your secure smart home today from Vivint!
The most effective measure to enjoy a safe and secure smart home is to choose a supplier like Vivint. Our systems utilize innovative cyber-security features that cause them to be hard and time consuming to infiltrate. Just call (806) 615-4222 or complete our form on this page to speak with our Vivint experts and build your secure smart home.
Cities Served Around Amarillo By Smart Security Specialists Your Local Vivint Authorized Dealer